Construction Job in Canada
Working in the Canadian construction industry is a growing, lucrative industry with many opportunities and great potential for a long-term career. Canada's construction industry employs more than 1.2 million people and generates more than $123 billion annually. Construction jobs are available nationwide, from coast to coast, and wages are competitive.
Construction work is typically manual, such as digging trenches and building foundations, but there are also many tasks for technical personnel such as architects and engineers. Depending on the job, you can expect to work outdoors in all weathers or indoors in a comfortable office environment. Many construction companies offer their employees benefits such as health insurance, paid vacations, and retirement plans.
Average Salary
The average salary for construction jobs in Canada varies greatly depending on experience, certifications and job duties.
For example, entry-level workers can earn a minimum wage of $14.60 an hour in provinces such as Ontario and British Columbia, and slightly higher wages of up to $19 an hour in Alberta or Saskatchewan. Meanwhile, highly skilled tradesmen like electricians can earn up to $30-$35 an hour or $70-$80,000 a year in larger cities like Toronto or Vancouver.
It is important to note that even the same certificates and educational qualifications may have differences between cities due to job demand. Therefore, job seekers should carefully research the job field before entering into salary and benefit agreements.
Benefits of the Construction Job
If you are interested in working in the construction industry in Canada, you can feel confident in the knowledge that many benefits and rewarding prospects await you.
Good salaries
The average salary for a construction worker in Canada is approximately $51,000 per year. This number is expected to grow as the demand for skilled workers increases. Salary growth also depends on experience and certifications; People with construction degrees can earn higher salaries depending on their skill set.
Job security
Canada's construction industry is expected to continue to grow over the next decade, with 100,000 new jobs expected by 2024. This means job seekers can expect a relatively low unemployment rate and better job security when working in this industry.
Additional Benefits
Many employers offer great benefits packages to their employees, which means you can enjoy health insurance, paid vacation and sick leave, life insurance and more, depending on your company's policy. In addition, some employers make contributions to retirement plans or RRSPs as part of employee benefits.
Duties and Responsibilities
Construction work in Canada involves various duties and responsibilities. Depending on the task, employees may be expected to:
Prepare the site for construction by clearing the land, digging wells or other preparatory work.
Install concrete forms to walls and other structures, or install metal framing or siding.
Install windows, doors and other elements either by direct assembly or by preparing the place for their installation.
Install foundations or pour concrete into molds to create beams and columns.
Assemble equipment used in construction projects, such as scaffolding and forklifts.
Review the plans and other technical documents related to the project and coordinate the work with the foreman or other supervisors to ensure correct and timely completion of the work.
Follow employer-approved safety measures, such as wearing protective equipment when working near heavy machinery or hazardous substances.
Supervise workers at various construction sites across Canada to ensure all work is done in accordance with local laws and safety standards.
In addition, experienced staff may be required to take on greater administrative responsibilities, such as supervising crews at multiple locations or communicating with project building material suppliers.
Job Requirements
Before you can enjoy the benefits of construction work in Canada, you must first meet the employment requirements.
Education
Although there are no formal educational requirements, many employers prefer candidates with a university degree or equivalent. If specialization is required, employers may also require formal apprenticeship training and certification.
Experience and skills
Some positions require previous construction experience. Employers can look for workers with specific skills such as welding, plumbing and blueprint reading. In addition, employers may require general teamwork skills, problem-solving skills and attention to detail.
Physical condition
Construction work often requires long hours of physical labor in all weather conditions. Therefore, it is important that the candidates have the necessary strength and patience for the job. A pre-employment physical exam may be required to ensure that applicants can handle the physical demands of construction work. A valid driver's license or other vehicle may also be required if you are traveling from one job to another.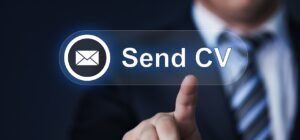 Best Places to Work as a Construction Job in Canada
There are several cities in Canada that stand out when it comes to finding a good job. Here are some of the best construction workers in Canada.
Calgary, Alberta – With its energy industry, Calgary is an ideal location for construction workers looking for high-paying jobs.
Vancouver, British Columbia – Vancouver is a great city for those interested in working in luxury apartments and condos.
Toronto, Ontario – Toronto is one of Canada's busiest cities and offers many opportunities for business development.
Montreal, Quebec – This city is known for its vibrant culture and has many job opportunities in both residential and commercial areas.
Job Requirement